Balloon Launch Ban Speech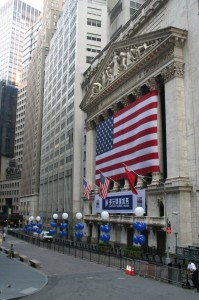 Here is the speech I was asked to make back in the summer of 2002 in hopes of stopping a balloon ban coming to Long Island, where fines for letting five balloons go could be as high as $500.00! I guess it worked because the ban never came to pass and the bill has been tabled ever since.
My name is Mark Zettler. I am the publisher of BALLOONS & Parties Magazine, a 16-year-old trade publication for the balloon industry. Our mission to our 8000 readers around the world in nearly 50 countries is to promote balloons through education. I am also the president and founder of a 22 year old entertainment and décor company called Life O' The Party and the president of a balloon delivery and decorating service called Balloonacy.
If broken down, life, at it's simplest, could be described as birth, then moments of joy and wonder, opportunities in careers, personal challenges, plateaus reached and finally death. Balloons are there for all of it. Though today, some of you might not want to hear that or even think that, it's true.
I won't embarrass any of you here by asking how many times you have been to an event or just been at hand where balloons have been present. But they HAVE been there. As sure as there is a band or DJ or food at a party – balloons have been there.
In your workplace to help launch a new product, celebrate an achievement or just to be received at your desk when you are feeling low – balloons have been there.
A politician's best friend is a balloon. Imprinted with one's name and more, it has become a calling card for nearly everyone in or hoping to get into politics today.
Balloons are a marvelous, wonderful and colorful part of our everyday lives. There is no denying it.
This brings me to why we are here. You have or will be hearing the matters of "facts" relating to balloons and who or what they may have harmed.
The fact of the matter is balloons are not the enemy. Setting a precedent of banning balloons or fining someone for releasing them makes the balloons themselves seem like an illegal substance in our society. There are tens of thousands of LEGITIMATE businesses that depend on balloons for their livelihood and hundreds of millions of people around the world who derive great joy from balloons.
Grapes probably kill more children each year than balloons ever will, but we do not ban the use of grapes in our society. We do not fine shoppers who buy them or grocers that sell them – but they do kill. Prevention of a tragedy is not to ban grapes, but to educate parents how to cut them properly, at what age to feed them to a youngster, etc.
Wheeled toys are the leading killer of children in reports issued by the National Safety Council, but we do not ban the use of these items in our society. We make them safer, we handle them more carefully, we educate the owners how to operate them with caution.
Balloons are messengers of only positive energy. DON'T SHOOT THE MESSENGER. True balloon professionals are taught to work with all their pertinent materials carefully and safely. That is our job.
I have talked about all the wonders of balloons and the happy times they help emote from and for our customers. As I stated previously, balloons are part of all aspects of life from birth till death. In just a few days one of my company's will be providing balloons for a launch. This special balloon release will be to honor the loss of 334 New York City Firefighters on September 11th of last year. One balloon for each of these fallen heroes. Balloons were chosen to honor the dead, to help bring some closure to loved one's suffering. Is it really the duty of this proceeding here today to keep these people from honoring loved one's lost in this special way? Are the people running this event criminals? Am I? I respectfully say to you all – no we are not criminals. But if your law is passed we will be considered lawbreakers.
My colleagues and myself are not criminals. We are law-abiding citizens who are trying to make a living by selling happiness through the use of balloons. I beg you not to take the first step in telling the general public we're not selling happiness, but rather death disguised as something fun. We are not disguising anything we sell; we are celebrating what we do to make people happy.
Please don't take the first step in "enlightening" the public on the supposed evils of our business.
I thank you for your time and consideration.