Great Ways to Save Online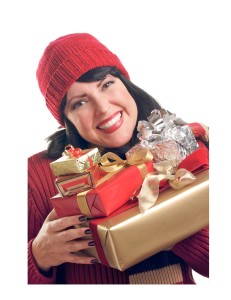 The National Retail Federation found respondents to its annual holiday spending survey plan to do over half (56 percent) of their shopping online.This represents a record high in the survey's 13-year history, and likely sends shivers down the spines of brick-and-mortar retailers. Life O' The Party does a fair amount of online sales with their eBay store (markz3130) and with their wholesale site www.260balloons.com.
Though the price war between online sites and traditional retailers seems like it would yield more options for finding bargains, there's more going on behind the screen. According to Internet Retailer, 20-percent of prices change daily on competitive products sold online, with some of the most popular items fluctuating prices every few minutes. This practice is commonly referred to as "dynamic pricing," and something consumers have had to deal with for quite some time. To ensure you don't overpay online, follow these nine savvy shopping tips.
Track price drops effortlessly. Poach It is a free browser add-on that alerts you when prices on coveted goods go on sale, saving you both time and money. If you happen to get an alert about a price drop after you made a purchase, you may qualify for a price adjustment. Simply take a screenshot of the price drop and email the store's customer service team with your information. Some sites may even honor price adjustments for reductions at a competitor.
Price-match for free shipping. Online retailers are often willing to match prices among their competition. This is especially helpful if the original site offering the better deal charges a delivery fee. In this case, find a retailer who offers free shipping both ways and ask if they can match the first price. If shopping online, open a live chat window and type your request to customer service; I used this method to score a big discount on a dress from Piperlime.
Don't leave the coupon code box empty. If there's a coupon code box, there's likely a coupon out there somewhere. Run a quick search on Google with the retailer name and the term "coupon code," or look for codes on your favorite deals site. For example, you can save an extra 10 percent on kids' outerwear from Target with a code from CouponSherpa.com, while taking advantage of that new free shipping offer.
Register for the e-newsletter. The thought of another promotional email cluttering your inbox may not sound appealing, but by signing up you'll likely receive a new customer coupon and get news on upcoming promotions. Set up a shopping account for these specific emails to avoid the promotional bombardment.
Never buy without comparing. Search engines like Pricegrabber and TheFind.com specialize in comparing prices on thousands of popular items across multiple online retailers. You can also download the Invisible Hand browser add-on, which pings you when an item you're looking at costs less elsewhere. Finding the best price can be a time-consuming task without these helpful tools!
Call or chat with customer service. If you can't find a coupon code or free shipping offer, give the online store a call. The customer service rep can often provide you with some type of savings like free shipping as a one-time courtesy. This strategy has worked for me multiple times: I scored free shipping on an order from Anthropologie by simply calling and asking for it, and InkGrabber provided a 20-percent discount upon chatting with their live service rep.
Abandon your online cart. This strategy doesn't always work, but some retailers email you with a tempting coupon code if they notice you abandoned your online cart. Ballard Designs recently sent me a 15-percent off coupon "to help make [my] decision easier…" While this strategy is intended to help you complete an impulse buy, it can be helpful in scoring a discount on something you genuinely intend to purchase.
"Like" and follow. Many online sites offer exclusive promotions to their social media networks on Facebook, Twitter and Instagram. I scored a 30-percent off coupon code for Heels.com on Twitter and received a 15-percent discount for a booking on Hotels.com for "liking" their page on Facebook. Ultimately, it pays to follow your favorite brands on social media as retailers find increasing value in engaging with their loyal customers.
Ship gifts directly. Shipping gifts you've purchased in-store through USPS, UPS or FedEx is an oft-overlooked expense that can put a strain on holiday budgets. It's likely better to shop online and ship gifts directly to friends and family to avoid an extra delivery fee. Additionally, you can shop for gifts on Dec. 18, the date of this year's Free Shipping Day, and have items sent directly to the recipient, avoiding holiday shipping costs altogether.
Feel free to share "Target's Free Holiday Shipping & More Ways to Save Online" with your audience, giving proper attribution to the source.
By: Andrea Woroch is a nationally-recognized consumer and money-saving expert for Kinoli Inc., who helps consumers live on less without radically changing their lifestyles. From smart spending tips to personal finance advice, Andrea transforms everyday consumers into savvy shoppers. She has been featured among top news outlets such as Good Morning America, NBC's Today, MSNBC, New York Times, Kiplinger Personal Finance, CNNMoney and many more. You can follow her on Twitter for daily savings advice and tips.