ORCHID – 2014's Color of the Year
Every year there is "the" color. Every year the movers and shakers of the fashion industry get to decide for us what our favorite color of the year will be. And so we have been forewarned that Orchid is the color of the year we will all cherish for the next 12 months when again, another color will be chosen for us.
Wikipedia has this to say about this year's favorite color:
Orchid is a bright rich purple color that is a representation of the color of the orchidaceae flower.
Various tones of orchid may range from grayish purple to purplish-pink to strong reddish purple.
The first recorded use of orchid as a color name in English was in 1915.
In 1987, orchid was included as one of the X11 colors. After the invention of the world wide web in 1991, these became known as the X11 web colors
And so we here at Life O' The Party have several orchid colors you can chose from along with a number of purples, violets and magentas. We hope you will enjoy them all:
Deluxe Lilac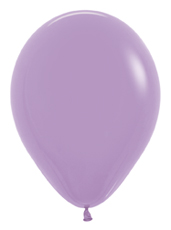 Pastel Lilac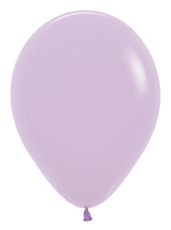 Pearl Lilac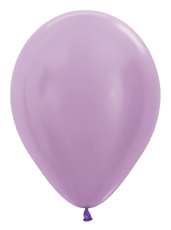 Pantone Reveals Color of the Year for 2014:
PANTONE 18-3224 Radiant Orchid
Expressive, exotic Radiant Orchid blooms with confidence and warmth
Pantone, an X-Rite company and the global authority, today announced PANTONE® 18-3224 Radiant Orchid, a captivating, magical, enigmatic purple, as the color of the year for 2014.
"While the 2013 color of the year, PANTONE 17-5641 Emerald, served as a symbol of growth, renewal and prosperity, Radiant Orchid reaches across the color wheel to intrigue the eye and spark the imagination," said Leatrice Eiseman, executive director of the Pantone Color Institute®. "An invitation to innovation, Radiant Orchid encourages expanded creativity and originality, which is increasingly valued in today's society."
"An enchanting harmony of fuchsia, purple and pink undertones, Radiant Orchid inspires confidence and emanates great joy, love and health. It is a captivating purple, one that draws you in with its beguiling charm."
Radiant Orchid for Fashion
Radiant Orchid's rosy undertones radiate on the skin, producing a healthy glow when worn by both men and women. A dazzling attention-getter, Radiant Orchid permeated the runways during the spring 2014 fashion shows and is already making its way onto the red carpet. Fashion designers featured in the PANTONE Fashion Color Report Spring 2014, including Emerson by Jackie Fraser-Swan, Juicy Couture and Yoana Baraschi, are incorporating Radiant Orchid into their spring collections and variations of this hue will carry into men's and women's clothing and accessories throughout next year.
Radiant Orchid for Beauty
A modern and surprisingly versatile shade, Radiant Orchid enlivens the skin, making all who wear it feel more healthy and energetic. Blending both cool and warm undertones, purple is an appealing hue for distinctive combinations and flattering to many hair, eye and skin tones.
This multifaceted hue is seductive when combined with red and pairs well with its sister shades of lavender, purple and pink, which provides an assortment of lipstick and blush options. Radiant Orchid's exuberance also acts as a brilliant finishing touch to nails.
Radiant Orchid for Interiors
Spruce up interior spaces by incorporating this eye-catching hue in paint, accent pieces and accessories. As adaptable as it is beautiful, Radiant Orchid complements olive and deeper hunter greens, and offers a gorgeous combination when paired with turquoise, teal and even light yellows.
Likewise, the vibrant color is sure to liven up neutrals including gray, beige and taupe. Uplifting and bold without being overpowering, Radiant Orchid reenergizes almost any color palette and provides a unifying element for diverse spaces.
Cross-Referencing to Other PANTONE Libraries
PANTONE 18-3224 Radiant Orchid can also be cross-referenced to all other PANTONE Libraries including PANTONE PLUS for graphic design. For cross-referencing information, see www.pantone.com/ColoroftheYear.
About the PANTONE Color of the Year
The color of the year selection requires careful consideration and, to arrive at the selection, Pantone quite literally combs the world looking for color influences. This can include the entertainment industry and films that are in production, traveling art collections, hot new artists, popular travel destinations and other socio-economic conditions. Influences may also stem from technology, availability of new textures and effects that impact color, and even upcoming sports events that capture worldwide attention.
For more than a decade, Pantone's Color of the Year has influenced product development and purchasing decisions in multiple industries, including fashion, home and industrial design, as well as product packaging and graphic design. Past colors include:
PANTONE 17-5641 Emerald (2013)
PANTONE 17-1463 Tangerine Tango (2012)
PANTONE 18-2120 Honeysuckle (2011)
PANTONE 15-5519 Turquoise (2010)
PANTONE 14-0848 Mimosa (2009)
PANTONE 18-3943 Blue Iris (2008)
PANTONE 19-1557 Chili Pepper (2007)
PANTONE 13-1106 Sand Dollar (2006)
PANTONE 15-5217 Blue Turquoise (2005)
PANTONE 17-1456 Tigerlily (2004)
PANTONE 14-4811 Aqua Sky (2003)
PANTONE 19-1664 True Red (2002)
PANTONE 17-2031 Fuchsia Rose (2001)
PANTONE 15-4020 Cerulean (2000)
About Pantone and the Pantone Color Institute
Pantone LLC, a wholly owned subsidiary of X-Rite, Incorporated, is the global color authority and provider of professional color standards for the design industries. Pantone products have encouraged colorful exploration and expressions of creativity from inspiration to implementation for more than 50 years. Through the Pantone Color Institute, Pantone continues to chart future color direction and study how color influences human thought processes, emotions and physical reactions. Pantone furthers its commitment to providing professionals with a greater understanding of color and to help them utilize color more effectively. Always a source for color inspiration, Pantone also offers designer-inspired products and services for consumers. More information is available at www.pantone.com. For the latest news, trends, information and conversations, connect with Pantone on Facebook, Twitter, Pinterest and Instagram and the Pantone Blog.
About X-Rite
X-Rite, Incorporated, is the global leader in color science and technology. The company, which now includes color industry leader Pantone, develops, manufactures, markets and supports innovative color solutions through measurement systems, software, color standards and services. X-Rite's expertise in inspiring, selecting, measuring, formulating, communicating and matching color helps users get color right the first time and every time, which translates to better quality and reduced costs. X-Rite serves a range of industries, including printing, packaging, photography, graphic design, video, automotive, paints, plastics, textiles, dental and medical. For further information, please visit www.xrite.com