Salute-Worthy Shopping Strategies for July 4th Sales
In honor of America's 239th birthday, many of us will be praising our country with sunshine, celebrations and savings! Life O' The Party has many outdoor options for you to consider for just such an event. In addition to backyard BBQs and fireworks shows, Fourth of July weekend represents a great time for shopping the sales.
You don't have to miss out on Independence Day events to snatch up the savings, however; most retailers will roll out their sales starting Friday, July 2, with deals available for the picking on Saturday, too. To ensure you make the most of your time and money this weekend, following these Fourth of July shopping strategies.
Make a plan and research prices.
With so many sales happening, you may feel overwhelmed and overspend without realizing it. Consider items you were already planning to purchase and research prices ahead of sale time. This way, you'll know if any retailers inflated the original price to make a deal look like a better value! More importantly, it will help you narrow your search so you don't fall into the trap of buying a bunch of stuff just because it's on sale.
Head to the outlet center.
The best time to shop at an outlet mall is during popular holiday weekends as most of these stores offer additional savings and exclusive coupons on already-reduced merchandise. Get ahead of the sales by registering with your local center to receive a coupon booklet for extra savings. Expect additional discounts of up to 50-percent off!
Snag summer clothing clearance.
You'll find the biggest discounts on summer merchandise now as retailers gear up for fall and back-to-school. Keep in mind, t-shirts and tank tops can be used throughout the year as layering pieces, while women's dresses and skirts can be worn with leggings for warmth through the winter. Swimwear is also a great deal, so if you've been putting off the task of finding a swimsuit, now is the time!
Save time and stress online.
You don't have to battle parking lot crowds and long lines at your local mall or shopping centers. Luckily, most of the Fourth of July deals are available online with many offers featuring free shipping so you don't have to worry about delivery charges. Save time by reviewing sales and coupons by category at sites like CouponSherpa.com, where you can find discounts like $5 off $50 from Target, 15% off Famous Footwear and 20% off $50 apparel orders from Sears.
Prep for back-to-school.
Your kids likely think it's way too early for back-to-school shopping, but prepping for the upcoming year with holiday weekend sales can help you save big on classroom essentials! Look for deals on backpacks, tablets, smartphones and sneakers. For instance, FinishLine and Nike are both offering up to 50-percent off footwear, plus coupons for extra savings. eBags has savings of up to 65% on backpacks, and you can even pick up ink for your kids' various book reports at 20% off at Staples.
Shop big-ticket items for big savings.
New styles of furniture debut in August, making July a great time to browse showrooms for deals on both indoor and outdoor furniture. Patio sets will only get cheaper as the season comes to a close, but July offers the best selection. In addition to specialty stores, warehouse clubs, home improvement stores and even grocery stores will be slashing prices on their patio furniture inventory.
Buy a daily deal.
Daily deal sites like Groupon are even getting into the patriotic spirit by offering additional savings on select local deals. Now is a great time to scoop up a discount voucher for a new restaurant, spa service or activity. Don't go overboard and buy a bunch of deals before reviewing the terms, however, and and make sure you'll have time to use those certificates before they expire!
Book a trip.
Airlines, hotels, car rental companies and third-party travel booking sites are all promoting Fourth of July deals this weekend. For instance, Hotels.com is offering up to 50% on accommodation in select cities. Be flexible on where you go and you could save a bunch of money on your trip! What's more, you can find savings on travel essentials and gear for upcoming vacation like beach goods, camping items and suitcases.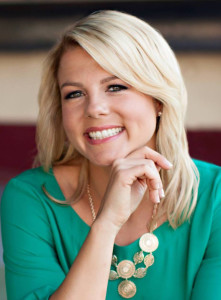 Andrea Woroch is a consumer and money-saving expert for Kinoli Inc. From smart spending tips to personal finance advice, Andrea transforms everyday consumers into savvy shoppers. As a sought-after media source, she has been featured among such top news outlets as Good Morning America, Today, CNN, Dr. OZ, New York Times, MONEY Magazine, Huffington Post, Forbes and many more. For more information, visit AndreaWoroch.com or follow her on Twitter for daily savings advice and tips.