When The Balloons Come Out, The Customers Come In!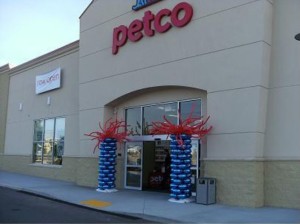 When you or your business has something to celebrate or make your grand opening event truly GRAND, why not do it in style with balloon decorations and other party provisions from Life O' The Party? Since 1980, Life O' The Party has been helping clients big and small provide balloon decorations and other décor they need. Businesses and all corporate clients love Life O' The Party, and the way their balloons can help not only create a festive atmosphere, but also bring in new customers.
Just ask the folks at Petco®, one of Life O' The Party's best-known clients. When Petco® needed help decorating for their many Grand Openings and store re-branding events across America , they called Life O' The Party and received intricate balloon decorations to help mark each occasion. Sure enough, nearly 1,000 Petco® stores have found our balloons help bring increased foot traffic, leading to even more customers. It's like we always say: When the balloons come out, the customers come in!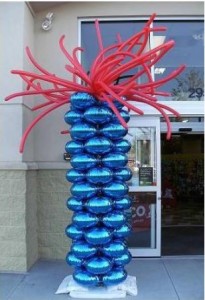 Life O' The Party's professional balloon decorators and same-day balloon delivery service are ready to assist people and businesses of all sizes with any needs they might have. Event staff is also on hand to support by answering any questions you may have concerning balloon decorations (including latex, Mylar® foil and air-filled balloons), table centerpieces, inflatables, and party entertainers – virtually any kind of décor or party provisions you can imagine.
From intricate balloon archways to centerpieces and beyond, Life O' The Party will provide anything you need to throw a successful party or event and bring fresh faces into your business. To learn more about how we can help you, visit Life O' The Party online or call (800) 74-PARTY.