Planning a Summer Wedding? Don't forget these five must have summer wedding trends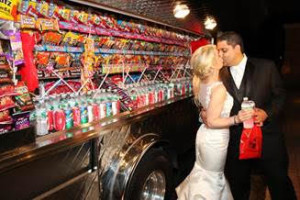 Here are some interesting thoughts for your wedding this summer from Life O' The Party. The number one reason people get married in the summer? The weather. It's almost guaranteed to not be cold! At the Inn at New Hyde Park, we have a variety of outdoor and indoor options to take advantage of the latest summer wedding trends. Cynthia Pesce, the General Manager at the Inn suggests these five, fun things to keep in mind for you wedding:
After Party
After Parties are an amazing, fun, way to end your special day. Reggae bands are the way to go. What is better than handing out flip flops and continue the dancing in comfort and a cool new space?
Cool Specialty Refreshment Stations
These are a lot of fun! For example, at the Inn, we have an Infused Snow Cone Station and it is a big hit! Some other fun things: An adorable, vintage infused lemonade stand and Sangria bar
Cigar Bars
These are a wonderful gift to your groom ladies! Have some of his favorite liquors for dipping: Glen Fiddich, 18 year, Johnnie Walker Blue, etc.
Outdoor Ceremonies
These are beautiful in gardens, overlooking water fountains or ponds with a refreshing breeze! (Not to mention the putting green for a fun photo opt for the groom and his team!)
Gelato Truck
What better way to end the night?!